---
Les activités de l'INTRIQ
mai 15, 2018
Spring 2018 INTRIQ meeting, May 15 & 16th

At Hotel Château Bromont
Organizers:
Pr Bertrand Reulet, Université de Sherbrooke
Pr Glen B. Evenbly, Université de Sherbrooke
90, rue Stanstead, Bromont QC J2L 1K6
Téléphone : 1 800 304 3433
Note : The INTRIQ Business meeting (reserved for members) will be held in room "Salle des cantons" on May 15th from 9h30 to 10h30
Chartered bus Berri-Bromont-Berri
janv. 9, 2018
CONFETI (CONFérence ÉTudiante de l'INTRIQ) is a yearly student conference sponsored by the INTRIQ. It attracts graduate students and post-docs in the fields of physics, mathematics, computer science and engineering working on quantum computing related projects.
Where and when
The conference will take place on January 9-11, 2018 at the Hôtel Château Bromont in Bromont, Québec.
Schedule
Registration
nov. 9, 2017
Organizers:
Dr. Jérôme Bourassa, Cégep de Granby
Dr. Olivier Landon-Cardinal, McGill University
90, rue Stanstead, Bromont QC J2L 1K6
Téléphone : 1 800 304 3433
Note : The INTRIQ Business meeting (reserved for members) will be held in room "Salle des cantons" on November 9th from 9h30 to 10h30
Chartered bus Berri-Bromont-Berri (Departure from gate #3 at Berri on Nov. 9th at 9h00 AM)
À surveiller
juin 7, 2015
Du 7 au 19 juin 2015
Parc national du Mont-Orford - Québec - CANADA
Organisateurs
Bertrand Reulet, Université de Sherbrooke
Marco Aprili, Université Paris - Sud
Julien Gabelli, Université Paris - Sud
juin 11, 2014
Third Workshop in Adiabatic Quantum Computing
Sponsored by Lockheed Martin, Sandia National Laboratories and Google
Workshop: Wed.-Sat., June 11-14, 2014
Location: University of Southern California, Davidson Conference Center, Los Angeles
For registration : http://www.isi.edu/events/aqc2014/home
mai 26, 2014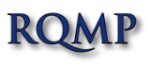 When: May 26 to June 6, 2014
Where: Sherbrooke, Québec, Canada
Registration and information : See summer school web site
Introduction à l'information quantique
Introduction à l'information quantique
Ce texte d'introduction a pour but de présenter les idées de base concernant l'informatique quantique sans toutefois entrer dans les difficultés mathématiques. Avant de s'y intéresser voici, tout d'abord, les concepts familiers reliés à l'information standard communément appelé l'informatique classique.
Lire la suite ...