---
Les activités de l'INTRIQ
janv. 9, 2018
CONFETI (CONFérence ÉTudiante de l'INTRIQ) is a yearly student conference sponsored by the INTRIQ. It attracts graduate students and post-docs in the fields of physics, mathematics, computer science and engineering working on quantum computing related projects.
Where and when
The conference will take place on January 9-11, 2018 at the Hôtel Château Bromont in Bromont, Québec.
Schedule
Registration
nov. 9, 2017
Organizers:
Dr. Jérôme Bourassa, Cégep de Granby
Dr. Olivier Landon-Cardinal, McGill University
90, rue Stanstead, Bromont QC J2L 1K6
Téléphone : 1 800 304 3433
Note : The INTRIQ Business meeting (reserved for members) will be held in room "Salle des cantons" on November 9th from 9h30 to 10h30
Chartered bus Berri-Bromont-Berri (Departure from gate #3 at Berri on Nov. 9th at 9h00 AM)
mai 11, 2017
When : Thursday, May 11th, 2017
Where : Pavillon Lassonde, Polytechnique Montréal
Organizer : Professor Sébastien Francoeur, Polytechnique Montréal

For registration, click HERE

À surveiller
mai 26, 2014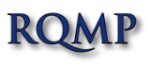 When: May 26 to June 6, 2014
Where: Sherbrooke, Québec, Canada
Registration and information : See summer school web site
janv. 10, 2014
The Canadian Conference for Undergraduate Women in Physics (CCUWiP), to be held at McGill University, is a new Canadian conference aimed at undergraduate women in physics programs. It gives students in physics the unique opportunity to explore a variety of career paths both in industry and academia and the chance to develop a network with fellow students in physics. This conference allows undergraduates to interact with women in physics of all ages with whom they can share experiences, advice and ideas.
More information on the conference att 
http://www.physics.mcgill.ca/ccuwp14/
.
The application period is from November 11th to noon on December 13th, 2013. 
août 5, 2013
3rd annual conference on quantum cryptography
August 5–9, 2013 in Waterloo, Canada
Registration is open until July 1
Introduction à l'information quantique
Introduction à l'information quantique
Ce texte d'introduction a pour but de présenter les idées de base concernant l'informatique quantique sans toutefois entrer dans les difficultés mathématiques. Avant de s'y intéresser voici, tout d'abord, les concepts familiers reliés à l'information standard communément appelé l'informatique classique.
Lire la suite ...